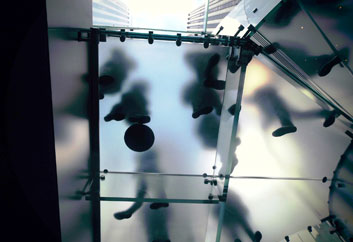 Historical Data Analysis
Observational Techniques
Focus Groups
Face-To-Face Interviews
Telephonic Interviews
Online Surveys
Paper & Pencil Surveys
ORG RESEARCH

Research Rigour I Ground Realties

Reliable, high-quality research provides the basis for evidence-based decision making in
organisations. In the absence of reliable data and rigorous analysis, impressions and
opinions remain the only way to go, at many organisational decision points. But it
doesn't have to be that way. We help our clients:

Predict future conditions, consequences, and behavioural patterns.

Evaluate effects and results of current policies, programs, and practices.

Provide objective basis for revising current policies, programmes, and practices.

Assess proposed policies, programs, and activities.

Our Org Research RPO services help design research studies to answer practical business questions, collect right data the right way, analyse the data and find the answer to the business question. We do that across a wide range of organisational decision points.



Evidence-based Competency Studies


Attitude Studies and Opinion Polls


Predictive Models


Org Culture and Semiotics


Org Commitment Studies


Evaluation and ROI Studies


Compensation and Benefits Studies


Talent-drain Analysis


Sales and Marketing Studies

Tell us about your business question