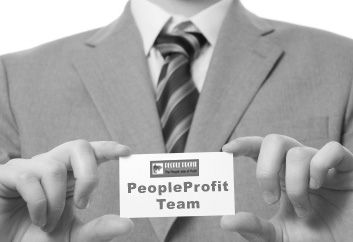 Helps your organization leverage
Where your organisation is on the 'People Curve'
Strategies to align people with profit
Plan and implement interventions
Focus on this people side of profit
Determine where you need to go
Disclaimer


This is hereby forthwith brought into account as per the applicable law that neither the company nor any other party involved in the process of creating, producing, managing or delivering the website is responsible or liable for any direct, incidental, consequential, indirect, or punitive damages arising out of your access to, or use of, the material or the site. The material displayed on the site is exactly "as is" and does not include warranty of any kind either expressed or implied for this purpose notwithstanding the implied warranties of merchantability, fitness for a particular purpose, or non-infringement.

Under no circumstances shall we be liable for any losses or damages whatsoever, in respect of the services for any liability for damage or injury to you or damage to your computer hardware, data, information, and business arising from the material of the website or the lack of information on the site. In addition, to this we shall not be liable or have any liability in respect of the following matters:

Where any act of omission, negligence or by any of our action in procuring, compiling, or delivering the material have resulted in any kind of loss, damage or injury partially or fully as the case be.

In case of any errors, omissions, or inaccuracies in the material irrespective of the fact how it occurred or delays or interruptions in delivery of the material

Or

Any decision taken or any action taken or determining not to take any action based on the reliance shown upon the material displayed in the site.

The company nor its subsidiaries, successors, shareholders, and their respective employees, partners, principals, agents and representatives, and any third-party providers or other sources do not make any warranty, representation or guarantee as to the content, sequence, accuracy, timeliness, genuineness or completeness of the Material nor do claim that the Material will be uninterrupted or error free or that any defects can be corrected.